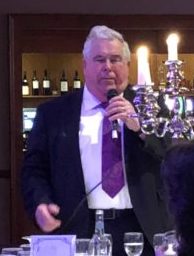 It is with tremendous sadness that ESAI learns of the passing of Professor John Coolahan. John was a founding member of ESAI, editor of the first volume of Irish Educational Studies, and former President of the Association. His contributions to education in Ireland are beyond measure.
The Association was privileged to honour John at its annual conference in 2018. The full text of the citation that was read for Prof. Coolahan during the presentation made at the conference dinner can be accessed at http://esai.ie/esai-honours-prof-john-coolahan/
May he rest in peace.