Possibilities in education: Reimagining Connections with People, Purpose and Place
25 – 26 March 2021 | Online
'The possibilities are numerous once we decide to act and not to react'
– George Bernard Shaw
Teaching has always been about the art of the possible – working to bring out the 'possible lives' of our students and to push the boundaries of the existing order of things (Rose, 1995). In her paper, 'Teaching as Possibility: A Light in Dark Times' (Journal of Pedagogy, Pluralism and Practice, 1997), Maxine Greene explores the essence of communality in learning, and how identity is negotiated through our connectedness and membership.  She cites Dewey (Art as Experience, 1931) and Arendt (Men in Dark Times 1968), who considered 'the problem of impersonality and empty sociability' taking over from community (p.20).
Although written decades before the advent of COVID-19, Greene's discussion of 'empty sociability' (1997, p.20) has a new resonance for us. In 2020 we have all experienced an intensified and accelerated introduction of on-line and remote teaching and learning; zoom keeps us connected, and modern technology has assured continuity of educational provision. Technology has proven to be a powerful tool, facilitating continued teaching, learning and research. However, the virtual platforms often leave us and our students feeling isolated and disconnected.
During these months we have learned many lessons about education. Yes, we realise that we can achieve much on-line and remotely, and that geographic boundaries need not limit our capacity to engage with one another. We can reach people, participate in programmes and conferences, without ever leaving our desks.   But we have also gained a new appreciation of the importance of people, place and context of education – we know that learning together, with and from one another is key; that the social aspects, the fun and happiness in community, in connecting with others, in stimulating and live encounters, enrich our teaching and learning. We realise that schools, colleges, universities, are valuable sites of engagement, and that they play a pivotal role in the education, welfare and wellbeing of a nation.
The pandemic has provided us with an unanticipated and exceptional opportunity; we can decide to return to the pre-Covid normal, or we can use this event as an opportunity for renewal and reimagining education.  We work with so many inherited aspects of education; are we now ready to embrace a renaissance in education, and to grasp the opportunity to refashion and re-envision education?
The Educational Studies Association of Ireland invites scholars, practitioners, policymakers, emerging researchers and interested others from Ireland and beyond to come together at our virtual conference on 25-26 March 2021, and to reflect upon, debate and discuss the possibilities in education. The rich concept of 'possibility' welcomes broad interpretation and interrogation, and we invite papers that consider it through a variety of lenses which include (but are not limited to) sociological, pedagogical, historical, religious, ethical, technological, philosophical, political and economic. The ESAI 2021 Conference will continue our strong tradition of providing a forum for the dissemination of research that considers past, present and potential contributions and influences at local, national and international levels.
Greene, M. (1997). Teaching as Possibility: A Light in Dark Times. Journal of Pedagogy, Pluralism and Practice, 1(1), 13-22. https://digitalcommons.lesley.edu/jppp/vol1/iss1/3
---
Conference Registration
Conference registration for ESAI 2021 is now open. Register here 
All lead authors must be registered for the conference by Friday 26 February. If you are no longer available to present at this year's conference, we ask that you please notify us immediately at conference@esai.ie  The registration fee is €20. As the event is virtual, 50% of the conference registration fee will be donated to an all-island charity.
---
ESAI 2021 Agenda for AGM
The Agenda for the AGM at ESAI 2021 is available to download here. It takes place on Friday 26th March (online) at 11.15 am. There is one further place on the Executive to be filled by election at the forthcoming AGM on Friday 26 March. If you are interested in becoming a member of this vibrant team and have an appetite to contribute to the future growth and development of the ESAI, please put your name forward for election. Please complete this nomination form and return to Dr Máirin Glenn at info@esai.ie by Tuesday 23 March.
---
ESAI 2021 Book of Abstracts
The ESAI Conference booklet is available to download here. The booklet includes full details of papers, author biographies, the history of the ESAI, the Lifetime Achievement Award and more. For all registered delegates, the booklet is also available on the Conference Landing Page along with links to sessions.
---
Lifetime Achievement Award 2021
Professor Donal Mulcahy
D. G. Mulcahy, CSU Professor Emeritus in the School of Education and Professional Studies at Central Connecticut State University, and formerly Professor and Chair of Education at University College Cork, is the 2021 recipient of the ESAI Lifetime Achievement Award in recognition of six decades of engagement and leadership in the association. His relationship with the association dates back to 1976, where he proposed the idea of the association at a conference organised by Jim McKernan and John Marshall in University College Galway.
Donal's blueprint for a national educational association was subsequently taken up by a working party which included John Marshall, Jim McKernan, John Coolahan, Sean O' hEigeartaigh and which resulted in the organisation of a conference the following year at University College Cork at which a draft constitution was presented and adopted and the association formally founded. A founding member of the association, Donal served on the executive for six years, and was elected president of the association in 1980, a position he held until 1982. Donal was the author of a number of seminal works during this period including Curriculum and Policy in Irish Post-Primary Education (Dublin: Institute of Public Administration, 1981) and Irish Educational Policy: Process and Substance (co-edited with Denis O' Sullivan) (Dublin: Institute of Public Administration, 1989). He served two terms on the Governing Body of Thomond College and he
was also the recipient of two Fulbright awards.
Read more about Professor Mulcahy's Contribution in the ESAI Conference booklet is available to download here.
---
Conference 2021 Keynote Speakers
The Keynote Speakers for ESAI 2021 are Professor Jan Derry, co-Director of the Centre for Philosophy of Education at the UCL Institute of Education and Professor Gert Biesta, Professor of Public Education in the Centre for Public Education and Pedagogy at Maynooth University.
Professor Jan Derry (Centre for Philosophy of Education at the UCL Institute of Education)
Jan Derry is co-Director of the Centre for Philosophy of Education at the UCL Institute of Education. Her research focuses on philosophical psychology, the connection between epistemology and pedagogy, and the nature of professional expertise and judgment.  She has taught in the post-16 sector and worked in Teacher Education before developing her research in Philosophy of Education. She led the European funded Philosophy of Technology-enhanced Learning Special Interest Group for the Kaleidoscope Network of Excellence, while based at the London Knowledge Lab. She recently worked on the application of the semantic theory of Inferentialism to the teaching of probability, a research project funded by the Swedish National Research Agency. Her book Vygotsky, Philosophy and Education, (2013) continues her work addressing the connection between epistemology and pedagogy. Professor Derry's keynote address will take place at ESAI2021 on Thursday 25th March. It is entitled: The possibility of agency: examining assumptions about knowledge through an Inferentialist lens.
Knowledge and epistemic access have come to the fore in recent discussion yet on both sides of the debate agency has not been at the centre of attention. Accounts stressing the importance of knowledge and facts on the one side and arguments emphasising the meaning making of learners on the other, neglect the significance of individual assent. In my talk I will consider aspects of the heated debate around knowledge and attempt to show how attending to learners' meaning making is not at odds with a secure and robust account of a knowledge domain. But to appreciate this, we need to consider the limitations of existing presuppositions. One aspect of this neglect is a failure to appreciate the significance of norms and their role in the mediation of human action: the consequences of this neglect affect thought about learning and teaching.
Professor Gert Biesta (Centre for Public Education and Pedagogy at Maynooth University)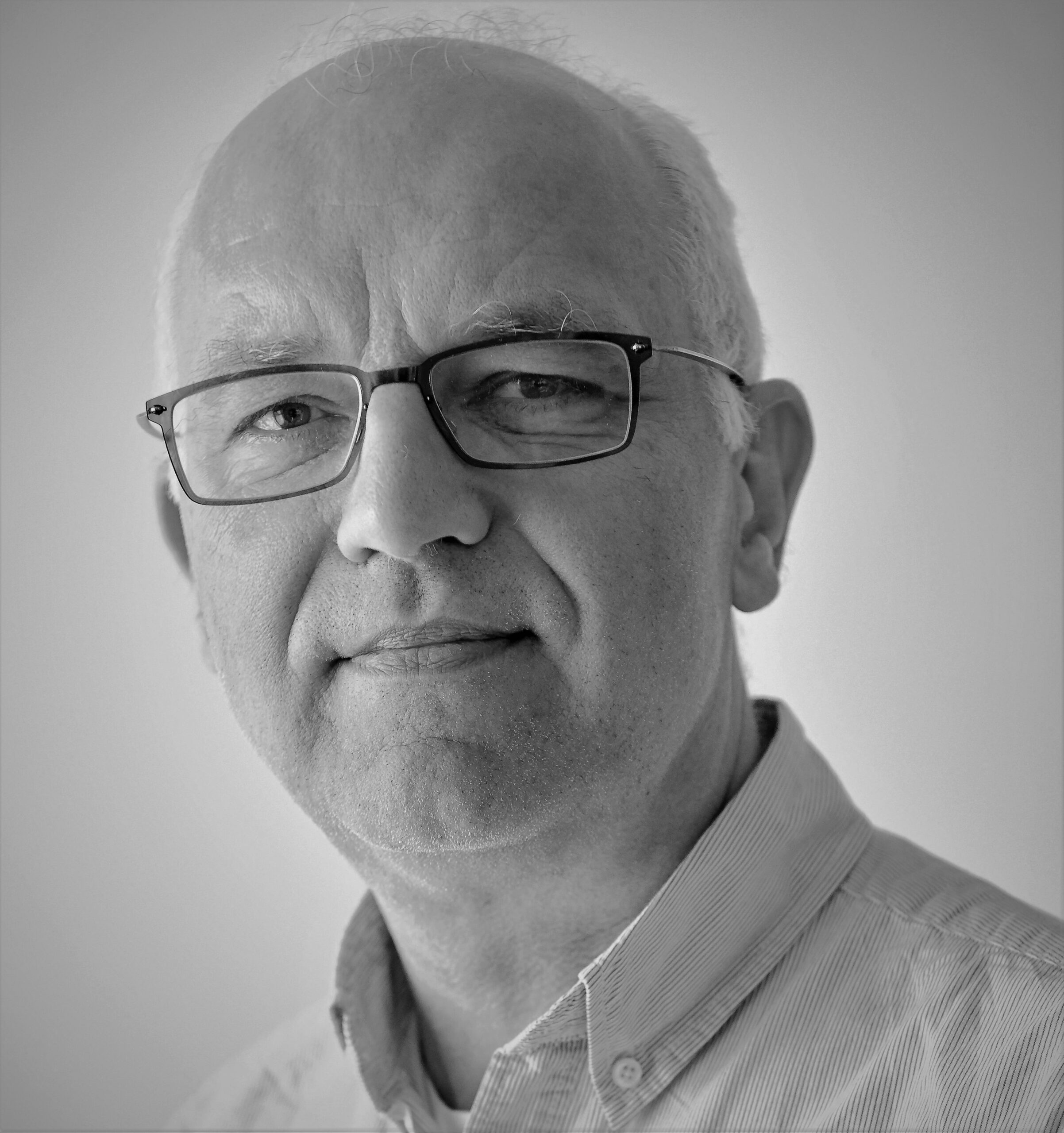 Gert Biesta (www.gertbiesta.com) is Professor of Public Education in the Centre for Public Education and Pedagogy at Maynooth University, and Professor of Educational Theory and Pedagogy at the Moray House School of Education and Sport of the University of Edinburgh. He currently holds visiting professorships at the University of Agder (Norway) in the departments of education, arts and mental health, and at the University of the Arts in Helsinki. He writes about the theory of education and the theory and philosophy of educational research, with a broad interest in questions of curriculum, teaching and teacher education. In 2020 he became a member of the national curriculum review committee in the Netherlands. Recent books include Obstinate Education: Reconnecting School and Society (Brill, 2019); Educational Research: An Unorthodox Introduction (Bloomsbury, 2020) and World-Centred Education: A View for the Present (to be released in July 2021 by Routledge). Professor Biesta's keynote address will take place at ESAI2021 on Friday 26th March. It is entitled: What's the point of education? Untimely reflections in the age of learning
In this presentation I would like to go back to a rather fundamental question, which is the question what the point of education actually is. Nowadays we often hear that education ought to be 'all about learning,' but this idea misses the point of education in a number of ways. In my presentation I my presentation I will try to argue that the central and in a sense first concern of all educational work should be for the possibility for our students to exist in and with the world as subjects of their own life, and not as objects of the wishes and desires of others – be they other individuals or groups or such entities as 'the economy' or 'the state.' I will explore what such a 'world-centred' account of education looks like, how it can be justified, and how it might make a critical intervention in contemporary discourses, policies, and practices.