Keynote Address: Changing research. Working the spaces between policy and practice.
From the checklists promoted by the 'what works' school of research, to the networks of the 'knowledge mobilisation' aficionados, to the communities of practice promoted by supporters of teaching-as-inquiry, the spaces between policy and practice in education have never been as crowded. This era defined by policies that are 'evidence-based' or 'data-driven' should be the golden age for research across all social sciences.  But it is far from golden. The 'spaces between' are not only ambivalent about research, but in some case, overtly hostile, consigning 'experts' to the sidelines.  What are the options for research and researchers, particularly in the field of education?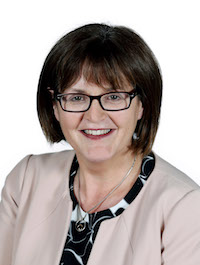 Keynote Speaker: Dr. Anne Looney
Anne has recently taken up the post of Executive Dean of Dublin City University's new Institute of Education. From 2001 until 2016 she was the CEO of the National Council for Curriculum and Assessment, the agency responsible for curriculum and assessment for early years, primary and post-primary education in Ireland. She held the position of Interim CEO at the Higher Education Authority until March of this year.
A former teacher, she completed her doctoral studies at the Institute of Education in University College London. In 2014/2015 she was Professorial Research Fellow at the Learning Science Institute Australia, based at Australian Catholic University in Brisbane.
Her research interests include assessment policy and practice, curriculum, initial teacher education and professional standards for teachers and teaching. She has also published on religious, moral and civic education, and education policy. She has conducted reviews for the OECD on school quality and assessment systems.
She tweets at @annelooney